Alright, after taking August off, it's time to get back in the habit of walking around the blogs and letting you all know what I've been reading. Because it has been so long since I have done one of these, some of the posts I am going to link to are a little old, so maybe you have already seen them, but maybe you haven't.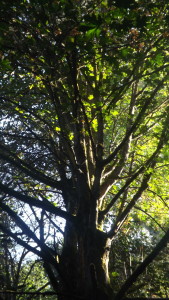 The Purpose of a Walk – Rescued Insanity. Kristine has been pretty quiet this summer. I can't blame her, I haven't exactly been an ever day poster myself. But it was good to see this post from her in August, so we know she's still alive.
Good Dogs, Bad Owners: September 2013 – That Mutt. Lindsay moved from ND to CA. Talk about a huge change in attitude and climate, but some things don't seem to change no matter where you are, and that's where good dogs and bad owners come into play.
Stuck Between a Rock and a Hard Place. We Need to Talk – My Brown Newfies. I just want to give Jen and Sherman hugs. It is always so hard making medical decisions for another being, especially one that cannot tell us in words what their wishes are. But as the ones who know our pets best, I think it is possible to have an idea of what they would want. And sometimes that means not taking the aggressive route.
Heya-Meet Taya – Heart Like a Dog. Posts like this make me so thankful that we have Old Dog Haven, a rescue that specializes in helping older dogs find homes or just comfortable places to end their days. Taya is young enough to give someone years of love, and I hope very much that through outreach, Jodi and the shelter who is taking this sweet girl are able to find her a good home.
Fitting in Fit Dog Time – Cascadian Nomads. It is no secret that I've felt a little pressed for time this summer and that the dogs' exercise has taken a bit of a hit with that, especially with fewer trips to the dog park. But we're working on getting on a schedule with a routine that should be doable even in the wet PNW winter. I was happy to see that Bethany and the boys were still able to fit in their exercise while adding a couple of kids to the mix for a week.
*New to Me* Big Dog Discrimination – Back Alley Soapbox. I used to lament at the ill-behaved Yorkies that would get brought into Starbucks when I knew that my Smokey would have been a perfect coffee shop dog. Except that everyone seems to find the little dogs so cute and will forgive an owner for bringing them in, no matter how ill-mannered. And yet, I knew that if I tried to bring my 65lb Pit mix in, no matter how well behaved, people would complain. 65lbs is nothing compared to what Back Alley Soapbox deal with, with 180lb Moses, so I can't quite feel all of her pain, but I can sympathize.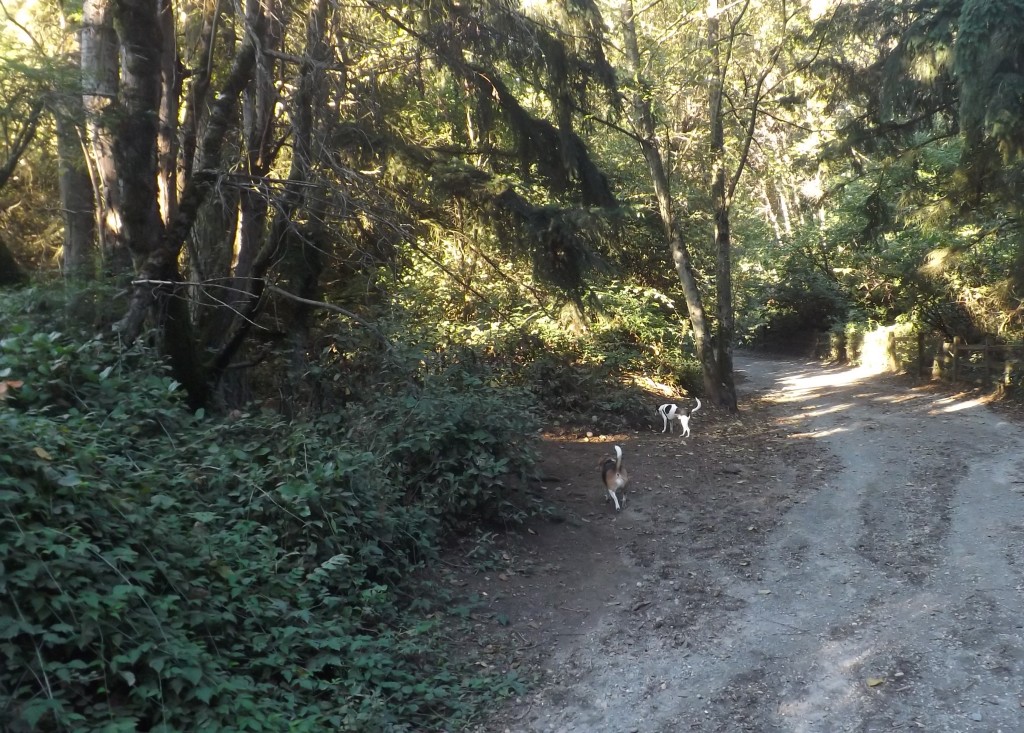 Tips for Your First Professional Job – A Young Pro. I love helping people get started in life, and also helping them understand how they can "move up" if that is what they want. These tips aren't just good for your first job, they are good for any job.
Your Kid's Hero Should Be You – Money Beagle. I know you're all sick of hearing about how I am a new parent, but cope, this is my blog, and parenting is on my mind. I love this post from Money Beagle, especially his "how" tips. The hardest for me, but I think the most important- Don't badmouth.
Why Diversity is So Good for the Workplace – What Your Boss Really Thinks. There's a part of every hiring manager that wants to hire the person that looks like them, thinks like them, talks like them, etc. It is one of the reasons that having something in common, like an alma mater, with a hiring manager can be such a big boost to your chances. But it is also something hiring managers need to recognize in themselves and move past in order to hire the best candidate. And yes, sometimes that means not accepting the pool you've gotten and going out and looking for something different.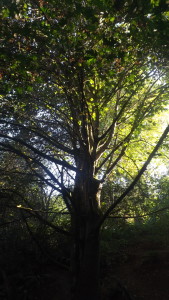 Top 5 Financial Superheroes Who Never Were – Stacking Benjamins. You know Joe is a geek. You know I am a geek. So it should be no surprise that I loved this post- LOVED IT. Who would your financial superhero be?
10 Strategies to Improve Self-Esteem, part 2 – Jana Says. I've chosen to link to part 2 because it has the link to part 1 in it. I have said it before and I will say it again. Jana is one of the best writers I know when it comes to talking about depression and self-esteem issues. I admire her bravery and am jealous of her voice. Whether or not you suffer from depression or self-esteem issues, you should read these two posts.
*New to Me* What Fantasy Football Can Teach Us About Investing – Micro's Missions. I love fantasy football (though I have my worst team in years this season) and I want to learn about investing, so how more perfect could this post be?