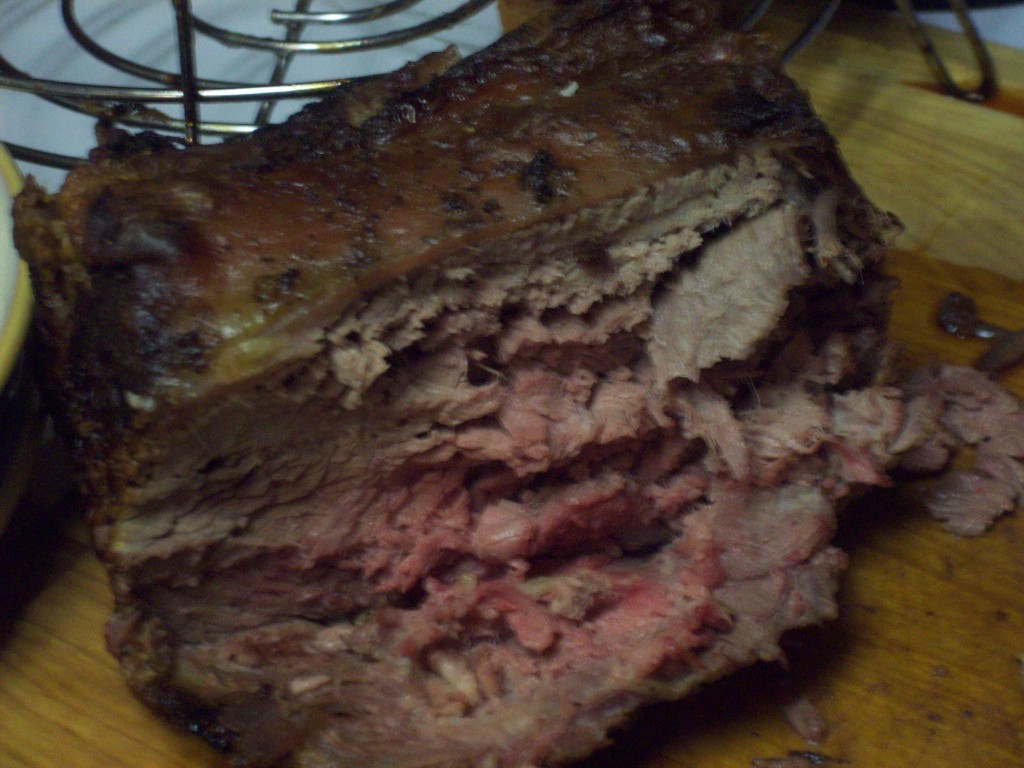 Our Christmas roast, cooked for just under 2 hours, in the "fryer" we bought for Thanksgiving. I'm pretty sure at two meals it's been worth the $100 we spent on it.
We had a wonderful day with friends, our dogs, and the MythBusters marathon.
We still need to put away the roast, ham, and the deserts, and there's kitchen cleaning to do, but overall, it was a wonderful, quiet Christmas, spent in fabulous company. I couldn't have wished for a better day.
I hope each and every one of you had a similarly good day.
Happy Christmas from The Dog Ate My Wallet