A Walk Around the Blogs: Hive Mind
I had not intended for this post to get up so late today. But the day got started late and was filled with necessary activities like going to the dog park and grocery shopping. The theme for today's links is that in my mind, they are all related, in some way, to posts I've written recently.
The reason for this is that I think some things are universal among people and especially among bloggers, no matter what subject matter we write about.
I wrote that I considered giving up writing Life with Pets because it took me a long time to feel like I was part of a community. Sometimes, even when we find a community, we can feel like quitting because we are letting the community down. This week, my friend Jana from Daily Money Shot wrote about why she almost quit blogging. I am very glad she didn't, because I think she has a great story to share.
And speaking of sharing, one of the other things that came out of the Pet Blogger Challenge was a discussion about plagiarism, about using content you do not own. For the most part I only post my own pictures, but I have posted pictures and videos from our local aquariums and zoos. I have posted music videos from youtube. I am not claiming credit for any of these things, and I do my best to make sure they link back to those who did create them, but am I stealing? Jodi of Heart Like a Dog explores this a bit more in Speeding is Against The Law.
I wrote a thank you note to Cesar Millan, despite the fact that I would never use his training techniques. I believe he has saved a lot of dogs lives, and that is worth quite a bit. Lindsay from That Mutt asks Is the "animal world" open to change? In it, she explores the differences between those of us in animal rescue and how. Sometimes, that is to the detriment of the animals we are supposedly trying to help.
The Stock Market Project- Getting Started
So I'm going with individual stocks for my project, but one of the points of the project for me is to learn more about investing in general. And this is why I love this reader question over on Frugal Rules- What's the difference between mutual funds and ETFs?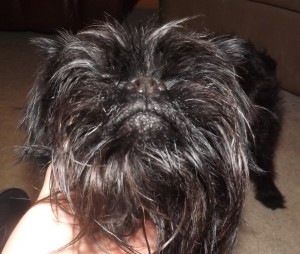 I Would Rather Work at McDonalds
Being a medical receptionist was probably the hardest job I ever had. And one of the reasons for that is that as a receptionist, you are the first impression anyone has of a business. Even when you are stressed and two minutes ago a patient threatened you, you have to be able to be polite and kind to the next person signing in at your desk. Average Joe writes about how you can tell whether or not you've found a good financial advisor just from meeting the receptionist and sitting in the lobby.
And since I did work for eye doctors, I would be remiss not to post this link to Eyes on the Dollar's advice on what to do if your child needs glasses.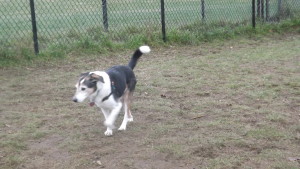 Adorable (Unadoptable) Howie & the Train Your Dog Challenge
This could have gone under Blog the Change, as it's Kristine's Blog the Change post, but I thought it fit better here. At Rescued Insanity she writes about her first fostering experience. Howie is our first foster, and is likely to be with us the rest of his life. Kristine fostered a kitten until he was ready to back to the shelter to be adopted. I am glad it was a good experience for all of them.
Mel of No Dog About It Blog writes about The Trust of a Dog. For the most part, I think we have earned Howie's trust, but every once in a while, I'm not entirely positive. As Mel writes, trust is not an easy thing to earn, and we have to let the dogs set their own boundaries if we're ever going to earn it.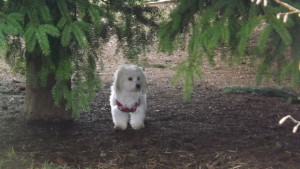 That brings us to our two new blogs. As always, I chose the personal finance blog from the Yakezie Challenger list. And because last time, I found my pet blog from the person whose place on the Pet Blogger Challenge blog hop was half of mine, this time, I chose the blog whose place on the Blog the Change Blog hop was twice mine.
We have AspiringBlogger who has started a no spending challenge and is giving away $100, and A Day in the Life of a Goose, who writes about adopting a senior dog- certainly a cause close to my heart.