A Walk Around the Blogs: Comfort Reading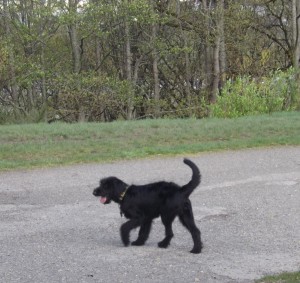 As you may have guessed, I'm going to start doing the round-up every other week. It is, by far, the post that takes the most amount of time to write. Now I know you may be thinking that I'm about to have all the time in the world, but the round-up blog writing pretty much needs to take place on Friday night or Saturday morning. As I am trying to put together a new time schedule for myself, I have to admit that I don't want to spend every Friday evening or Saturday morning "working", so I have decided to cut back to doing the round-up every other week. (I do hope to be doing more writing in general, though most of it will be centered on my fiction.)
When it comes to blogging, what I do hope to have more time to do is to read and comment on more blogs.
Because life has been a little crazy in the last two weeks, this week's selection of blogs are like my comfort food- the blogs I go to no matter what else seems to be going on, and that always make me feel better.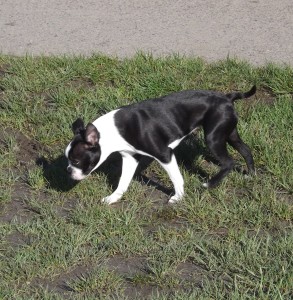 At Average Joe's Money Blog, Joe shares with us bad advice from the top money gurus. And really, a reminder that no one gets it right all the time definitely makes me feel better.
And when it comes to comfort food for the soul, taking a moment to return to a beloved show or toy from your childhood certainly helps. I had more Strawberry Shortcake themed toys than just about anything else (with the exception of Cabbage Patch Kids). So it made me happy when Jana at Daily Money Shot wrote that not only is Strawberry Shortcake back, but that she's teaching young girls great business lessons.
Talking about childhoods, I loved in a town of 10,000 from the time I was 2 until I was 13. Kim at Eyes on the Dollar asks Is Living in a Small Town Better? I love living in a city, but I certainly miss some things about my small town childhood.
You all know how fascinated I am by Kickstarter and crowdsourcing in general. I am even planning my own Kickstarter project (something I'll finally have time to work on). And I am still paying off my undergraduate student loans (I graduated in 2000.) Which means, I wish this idea from Money for College Project was something I could bring myself to try- Use Crowdsourcing to Pay Off Student Loans.
Okay, so obviously, a new to me blog isn't going to be a "comfort food" kind of blog, but I do love this post from Obey the Blog about the economics of growing food. I certainly love growing my own tomatoes and bell peppers.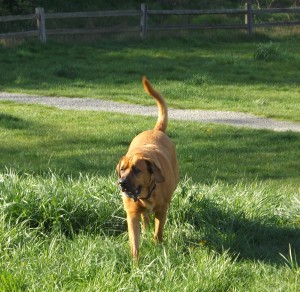 Speaking of actual food and growing up, I hated green beans growing up. Hated them. In fact, I still can't eat frozen or canned green beans, though I can manage fresh ones. How much would I have given to be able to have Dinner with Doug (the resident lizard at 2 Punk Dogs) whose favorite food is green beans.
With everything that was going on with Howie in the last few weeks, I felt very much caught up in my own world. Finally having some time to go back and catch up on the rest of the world, I was so happy to read part 3 of What a Difference a Drug Makes over at Bringing Up Bella, and to hear how great Bella has been doing lately. Here's hoping for many years of anxiety free days for Bella.
When you are feeling down, there really is no place like home. Like Pamela at Something Wagging This Way Comes, we own a house for our dogs, or so that we can have dogs without anyone being able to tell us what dogs we can or can't have. Pamela is one of my favorite bloggers, and I am so excited that she is getting her "other" blog, Hands on Homebuyer up and running.
And now, on to the ultimate comfort, cuteness. I could just sit and look at Charlie, Ellie and Cupcake from No Dog About It Blog all day.
More cuteness comes to us from new to me blog Cascadian Nomads. How much cuter than a Collie, Corgi, and Dachshund under the cherry blossoms can you get?