A Walk Around the Blogs: Everyone is Curled Up on the Bed But Me
I'm in the process of trying to avoid getting sick. Simply driving up one of the hills in our neighborhood this morning caused me to need to pop my ears from the pressure change. That means sinus issues on the horizon if I don't keep up with Sudafed and get some rest. What does that mean to you?
It means I don't want to be on the computer very long today. I'd rather be lying in bed with snuggly puppies watching bad TV or reading a good book. So today's walk around the blogs is going to be done at top speeds.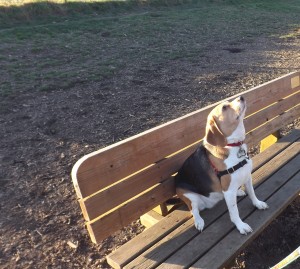 We start with the personal finance block.
Christine at This That and the MBA writes about learning to plan for the unexpected when it comes to moving expenses.
Newlyweds on a Budget wonders if tipping has gone out of control, now that 20% seems to be considered that standard instead of 15%. (I think it may have something to do with the easier math involved…)
John of Narrow Bridge Finance wonders what we waste our money on. Me? I went to Emerald City Comic Con yesterday solely to get one guy to sign one comic book. (It was Mark Waid, and it was my issue of Ruse #1.)
And finally, over at Money Life and More, Lance has his eighth installment of What Would You Do? – this time asking whether or not a variable rate mortgage should be refinanced.
Our new to me and new to Yakezie blog this week is Becoming Your Own Bank. Nick writes about how to best use your tax refund. Ours will actually be higher than the average (not planned) and will be used to get our savings cushion back.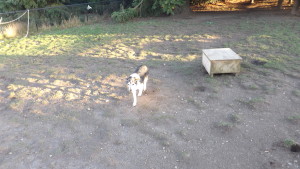 And now onto the pet block.
One of my favorite stops on my walk around the pet blogs is No Dog About It Blog. Right now, Mel is wondering, when did you KNOW that dog right there was "the one". Pretty much in all of our adoptions, it was when the dog had the opportunity to be doing something else, but chose to be with us (or, in June's case, on us) instead.
Kristine of Rescued Insanity doesn't just love training the amazing Shiva, but she also tries to train their cat. (Yes, we think she might be as crazy as Shiva, but in the same lovable way.) She happens to have found her new cat training hero. Me? I'm thinking evil genius.
It takes strategic thinking to train any animal, but we humans aren't the only ones capable of thinking strategically. Over at Kenzo and Viva, Kenzo and his friend Joska play a doggie version of chess.
Some days I just need the cute. No matter how bad my day is going, I know I can count on pet blogs to provide the cute. Dachshund Nola succeeds with flying colors as she presents more new additions. (spoiler alert: BABY GOATS!!)
And finally, the new to me pet blog this week is SlimDoggy. We all know pet obesity is a problem but exercise can be magic (for humans and dogs).